It is sad to see that I haven't been on my blog and haven't posted a thing since May. I hope to be able to change that as I continue to find a balance with my family and with my ETSY shop. Each year I seem to make positive strides at finding that perfect balance.
As I have done now for the past four years, I will be posting for the MDR 2014. I absolutely love doing this each year. I can quickly go back and see what I wrote, the changes we've gone through as a family. I'm shocked at the things I forget in just a couple years. If you are on the fence about participating, do it! I promise you won't regret going back through and reminiscing.
Links to my previous MDR posts:
MDR 2010
MDR 2011
MDR 2012
MDR 2013
1. Me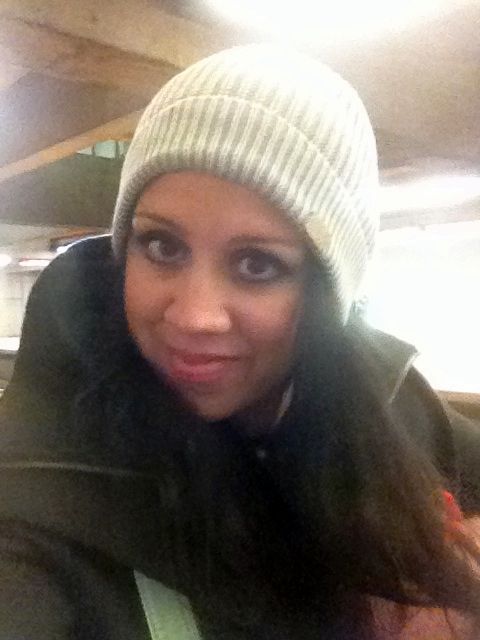 I know it's a really crappy iPhone picture, but I don't have any pictures on my main camera with only me.
2. I Love You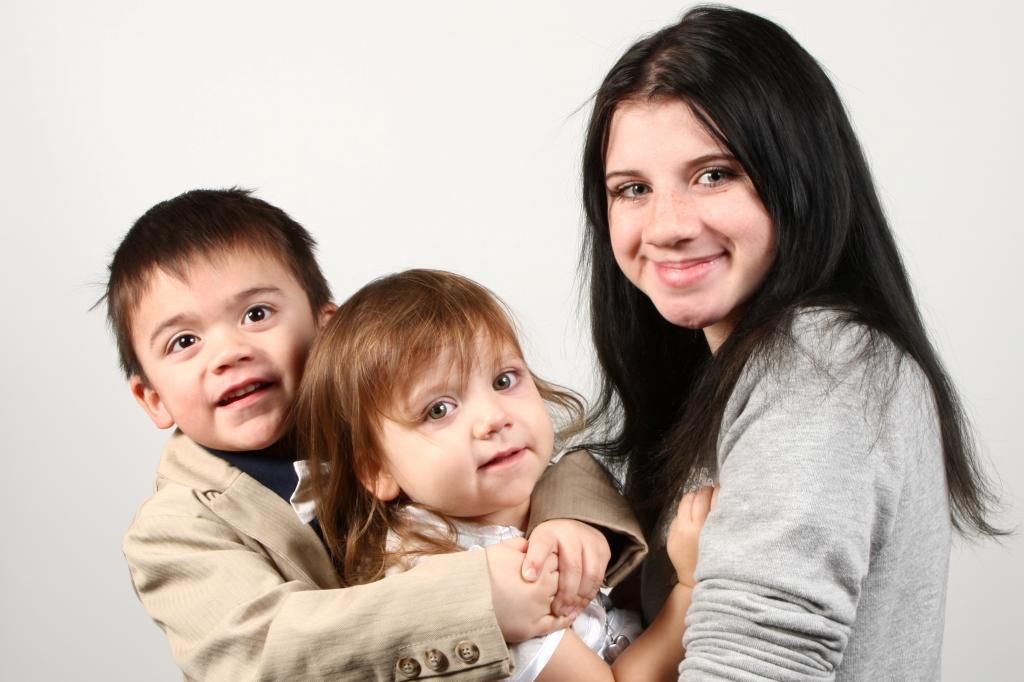 My love for these 3 kiddos is like an endless river of loving love ;)
3. Still Laughing
I LOVE this photo so much! I love how close these kiddos are, but sometimes the little one's can make their sister go crazy. I know she wouldn't trade it for the world though.
4. Winter Wonderland
The kids and I made our first "big" snowman. This is one aspect about Quebec I love, the snow! I love watching the snow through our windows, love walking in the snow and love the sound of the snow crunch beneath my boots. I love sledding, snowball fights and soon I know I will love ice skating...when I actually try it. If we ever go back to living in Arizona, having snow would be one of the biggest things I would miss. I'm sure when I was little I built snowmen with my parents, but this was the first time I remember making a decent size snowman. And of course, the kids named him Olaf.
5. Birthday
For Parker's 4th birthday we decided to have his birthday party on a train. We took an Amtrak from Montreal, QC to Plattsburgh, NY and back. It was the coolest party I have done. We all had a blast and the train ride was relatively stress free.
6. Friends
We were so lucky to be able to stay with our good friends for a few days during our stay in AZ. After almost 2 years, it was so great to be able to see them.
7. I was inspired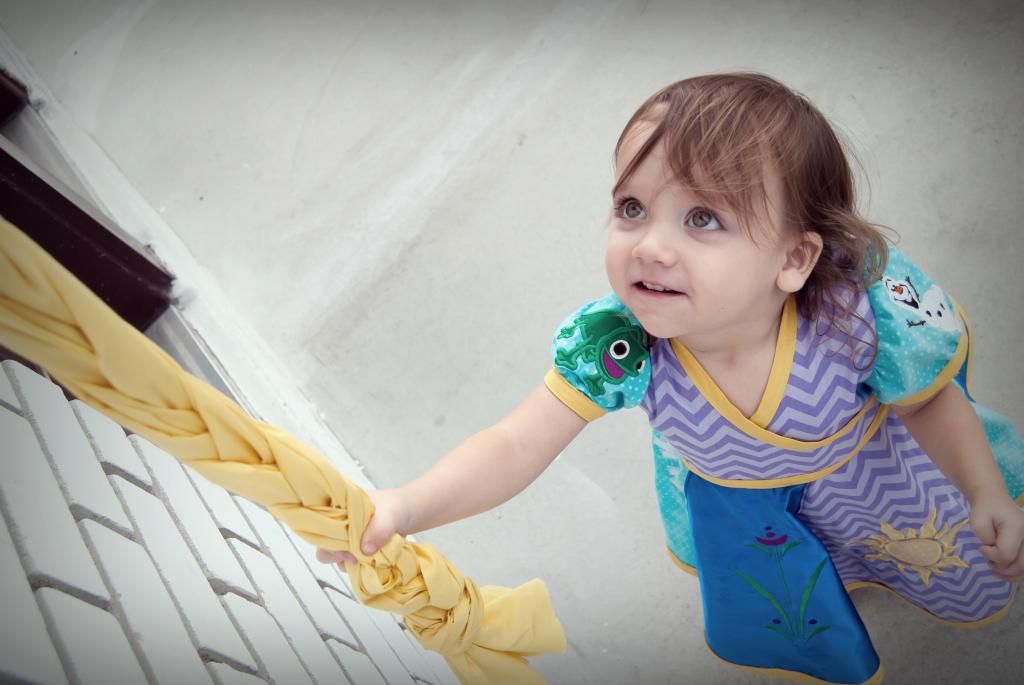 This is a picture from Eliana's 2nd birthday. She had asked for a Frozen/Tangled birthday party and after much thought, inspiration finally hit me which resulted in this dress. A mash up of both themes.
8. Spring Fever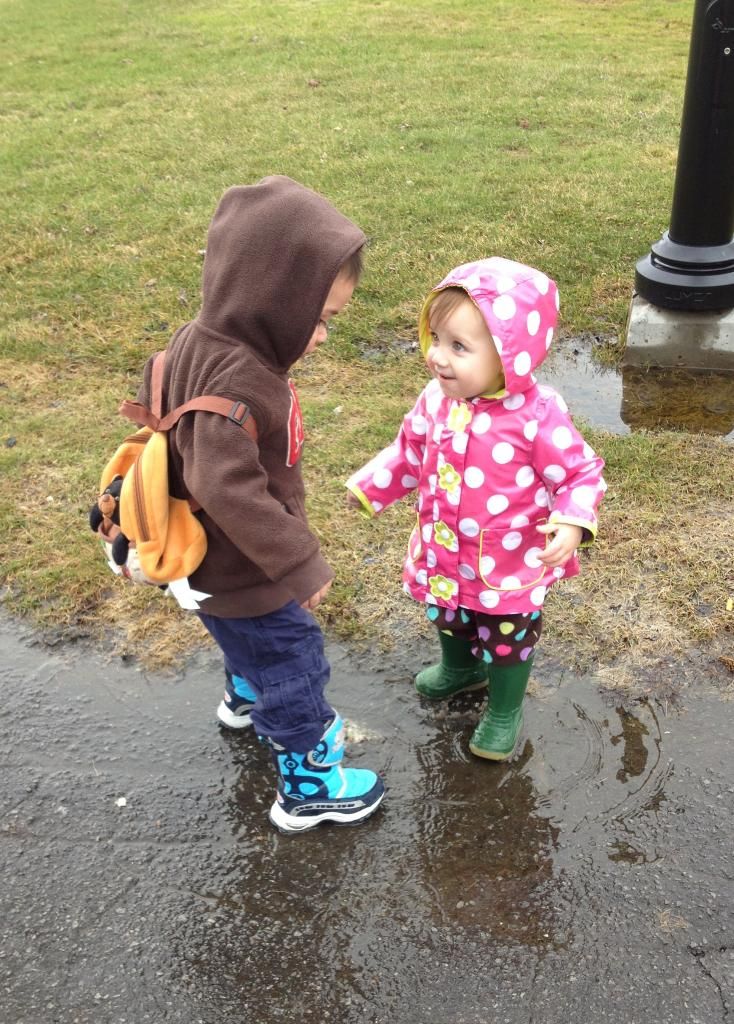 I think I've started to understand the true concept of, "spring fever" now that I have lived in a place that experiences some pretty cold and snowy winters. My old definition of spring fever meant the great desire for spring training games to start. I sure miss going to spring training games.
9. Travel or Vacation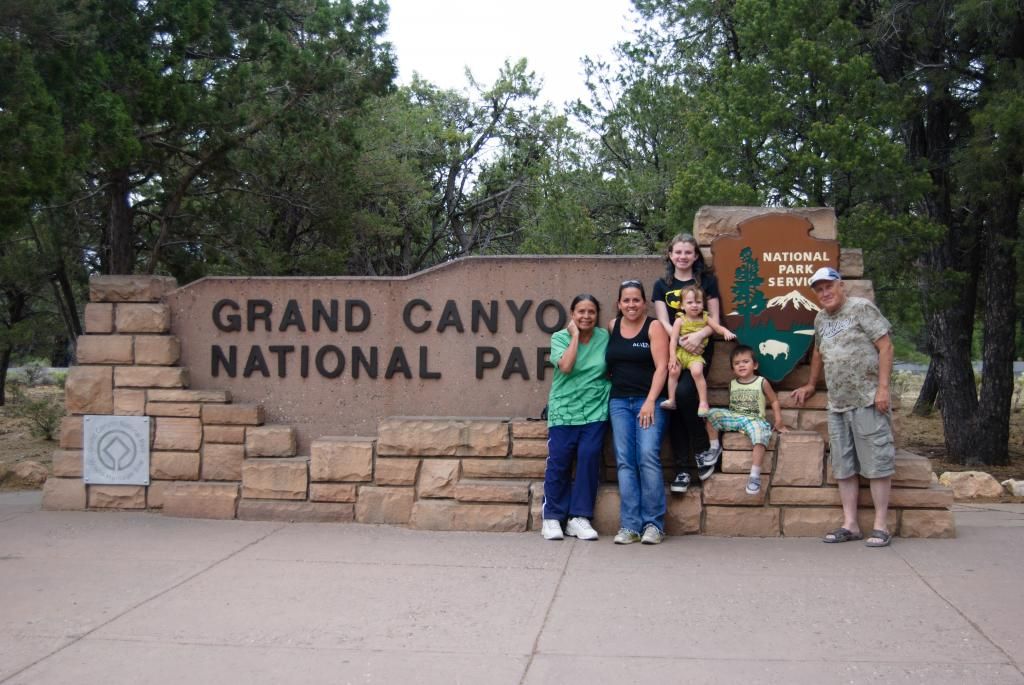 Our trip to the Grand Canyon on our way back to Arizona from Idaho. I thought it was funny because the park now equips popular picture areas with camera stands. Now you can make sure everyone in your party is in the picture and not have to rely on other people being there at the same time to take the picture for you.
10. Summer Days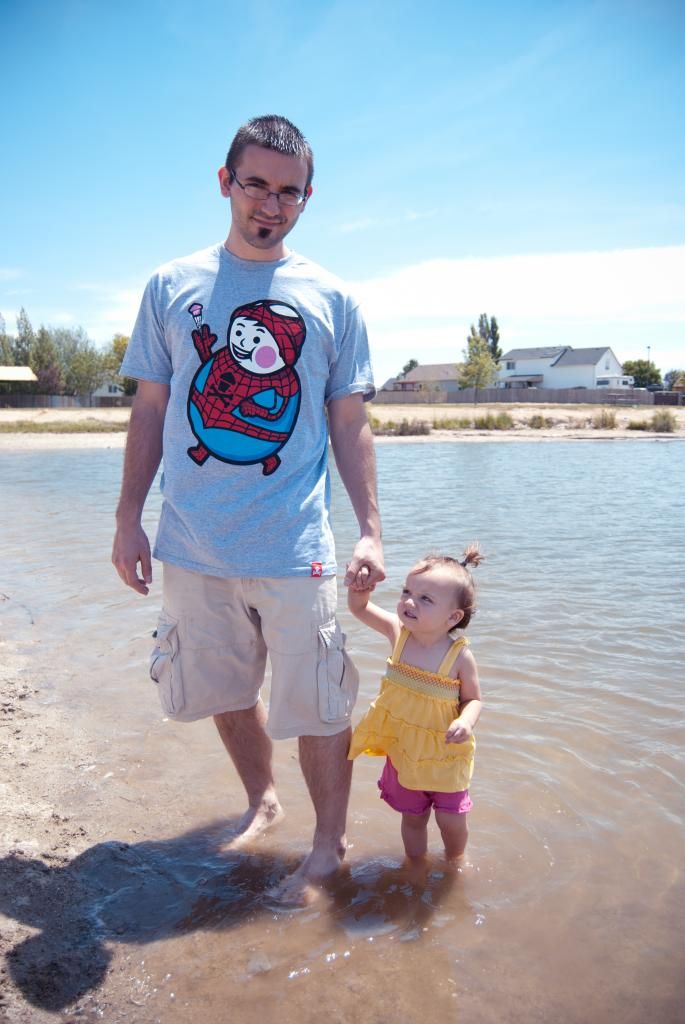 This past summer we took a trip to visit our families in Idaho and Arizona. While in Idaho, Pops took us all fishing in a little lake nearby.
11. A Day in My Life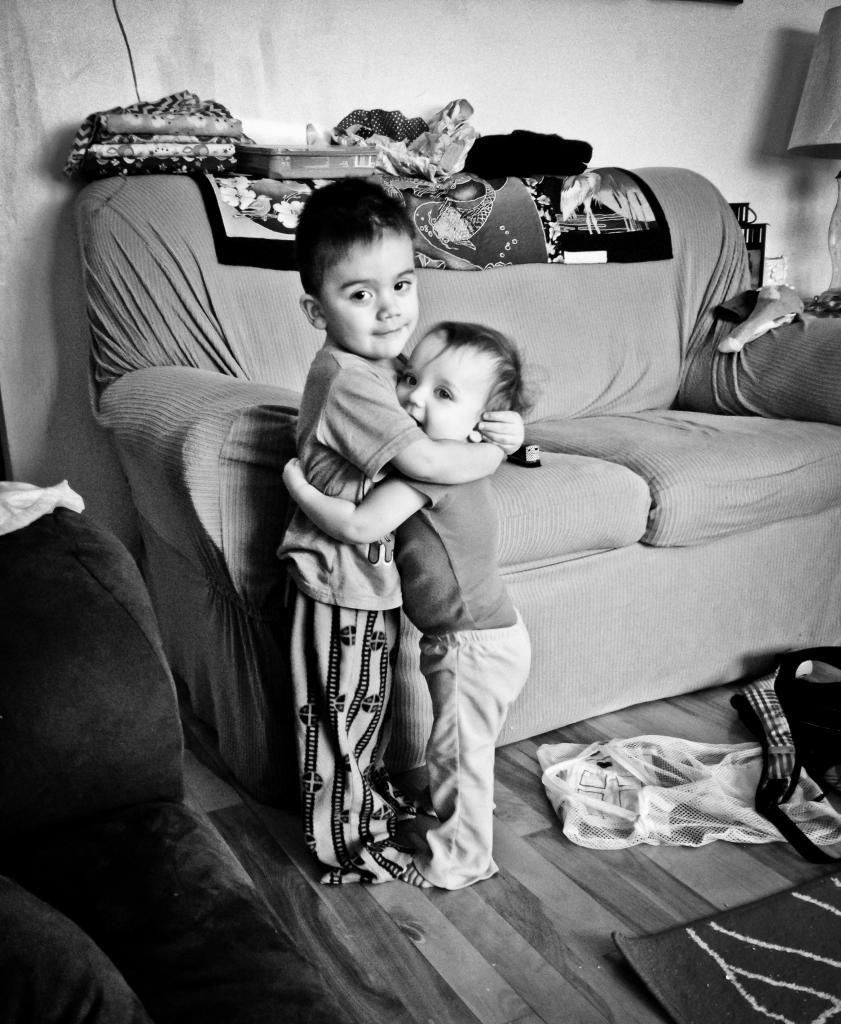 Some people are born to do amazing things, my amazing thing is being a mom and my big accomplishments are my children. No matter how much laundry I have to fold, how many dishes I have to wash or how many times I step on a toy lying around, I love being a mom and I know I'm good at it.
12. All Smiles
These two kids are twins, born two years apart. They are extremely close...nearly inseparable, they defend each other no matter what and they drive each other crazy!
13. Autumn Harvest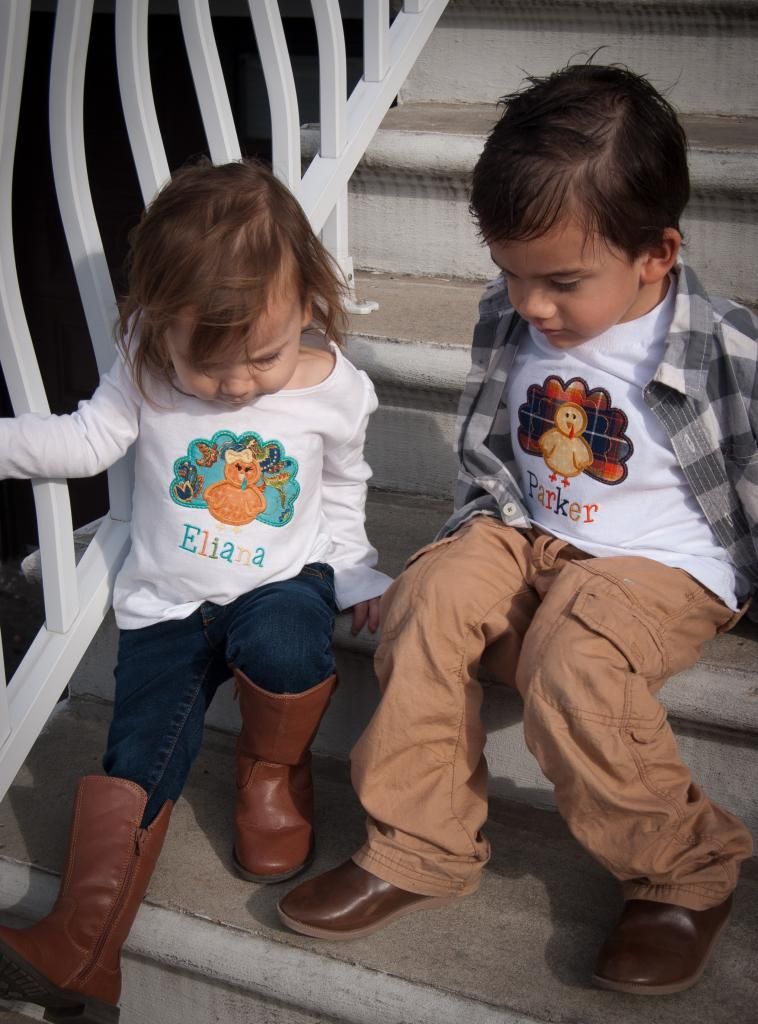 We celebrate two Thanksgivings...Canada Thanksgiving in October and US Thanksgiving in Nov, but we all know which one is the real holiday.
14. Family or Home
We also had an opportunity to fly out my in-laws for the Christmas holidays. I know I have written this before, but the holidays are always the hardest for me. I miss family and friends so much. It was a little better this year, having some family here to celebrate with us.
15. Celebrate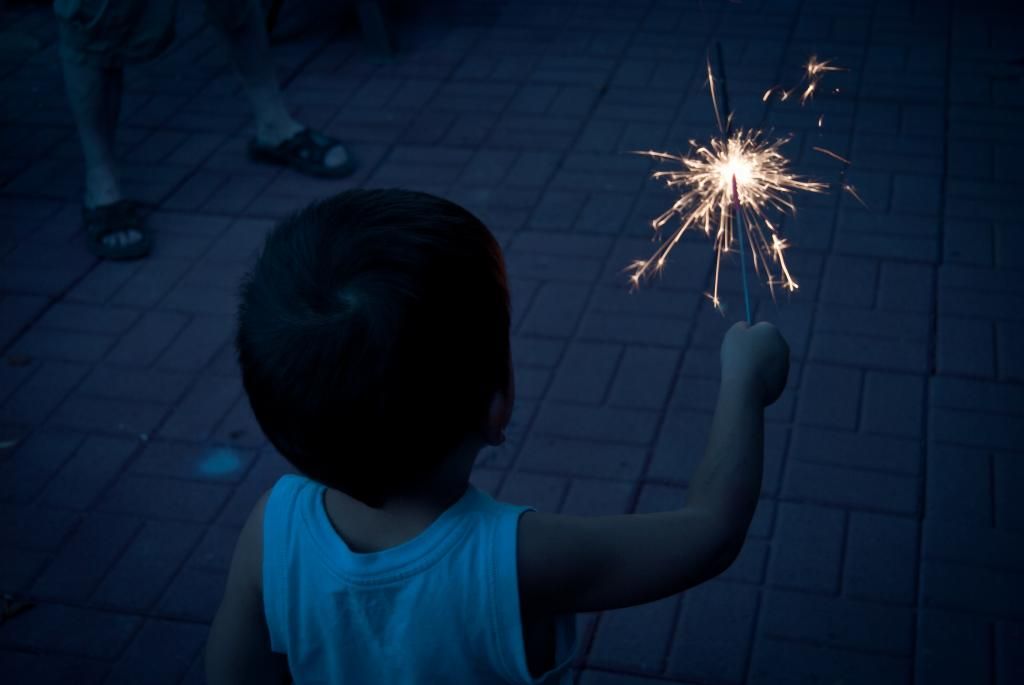 Since we were in Arizona over the 4th of July, we got to celebrate the Independence Day. I sure missed seeing fireworks on the 4th the previous year.
16. Let's Do it Again
One of the coolest things we did this fall was go on a ghost tour of a section of downtown Montreal. It was so awesome to learn about historical events of Montreal. I will definitely be doing another ghost tour next Halloween.
17. I Miss You
I know I've said this before, but moving to Montreal and away from all my family and friends was one of the hardest things I've done. The hardest part is not being able to drive to visit my parents each weekend. Or hang out when my brother comes for spring training. Holidays and celebrating our kids birthday's away from everyone is really tough. This move, though, is also one of the most amazing things I've ever done.
18. Beautiful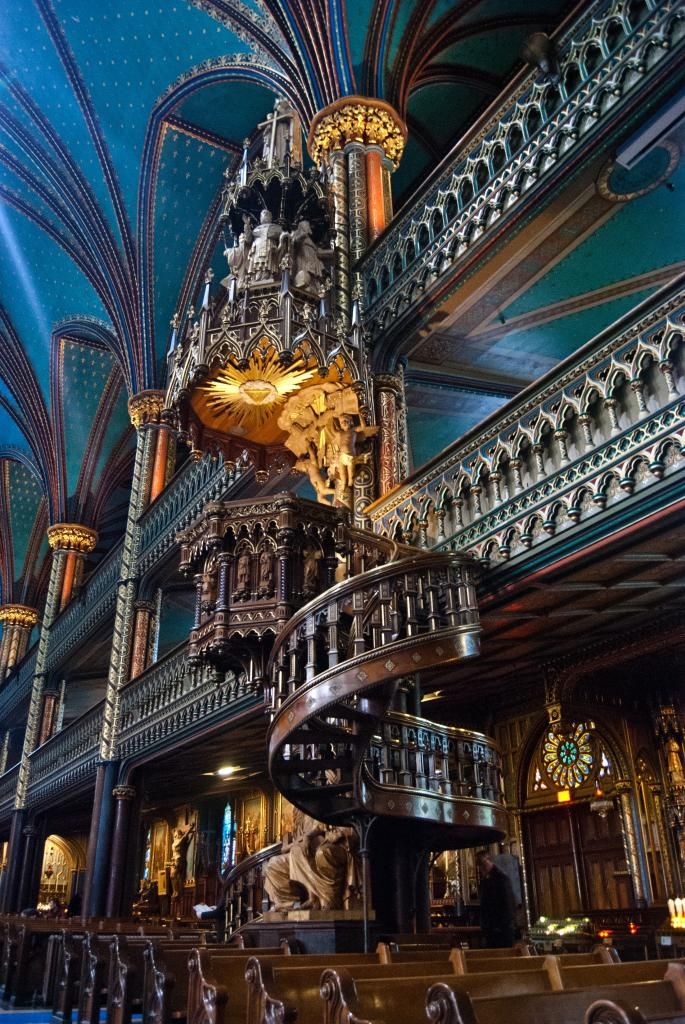 Montreal is truly a beautiful city! This is a picture of the inside of the Notre-Dame Basilica in downtown Montreal. We are starting our 3rd year living in Montreal and I feel like I've so much more beauty yet to discover here.
19. Dress Up
I had a hard time choosing a picture for this one. I was on a roll making Eliana dresses and outfits this year. This is what Eliana wore for Halloween, she went as Princess Bubblegum from Adventure Time.
20. Macro
This is the closest I have to a macro photo. The ladybugs were out of control this summer. The kids loved it.
21. Holidays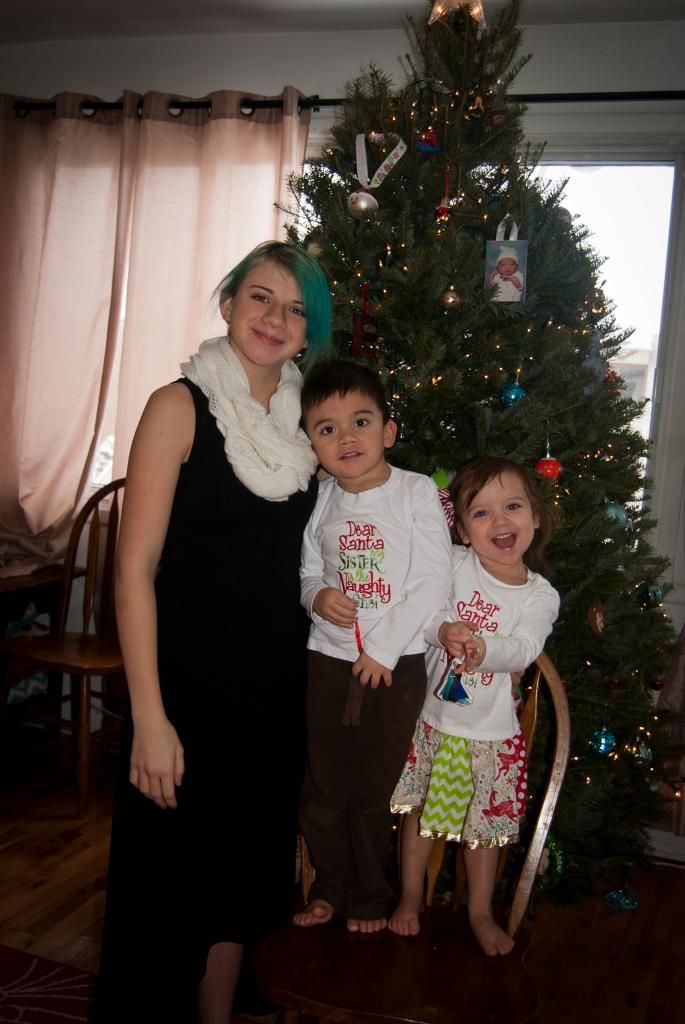 The kids standing in front of our very large tree. We haven't had a vehicle in two years now. Most times, I don't miss it. However, when it comes to taking home a tree with no vehicle, that is a different story. Nolan and I carried this beast for nearly a mile while it was snowing. Come to realize the tree was too large for our place and too large for the tree stand. We made it work, but we will be a little more cautious next year.
22. My Favorite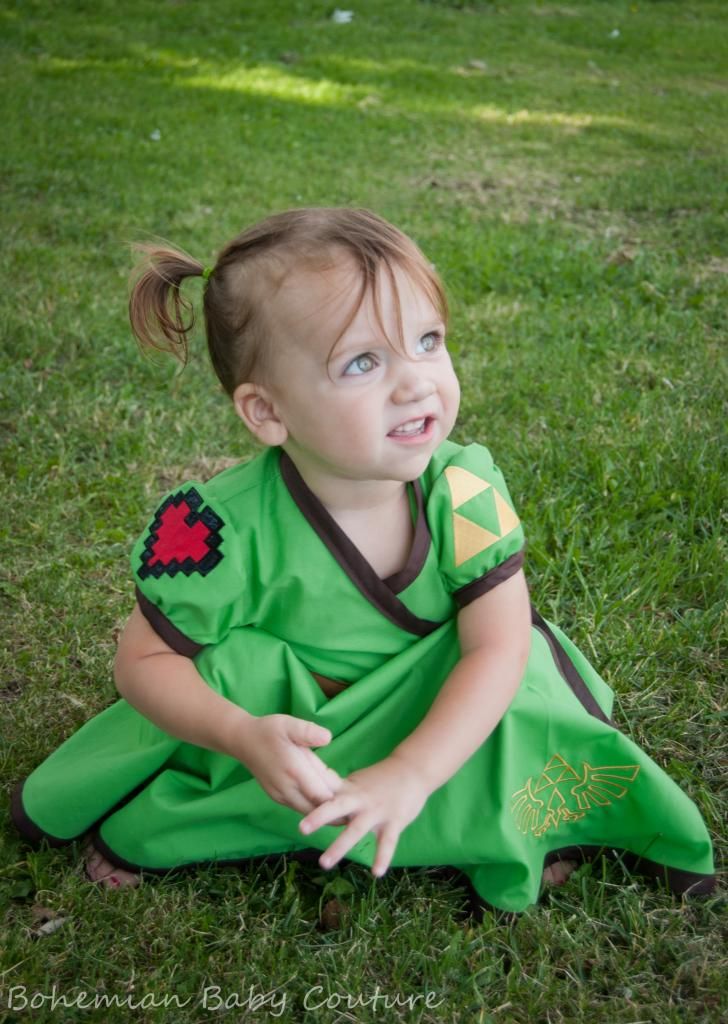 The Legend of Zelda for the NES is my all time favorite video game. I've been really obsessed with it this past year and couldn't resist the opportunity to make Eliana a Link inspired dress. I'm actually getting ready to design our master bedroom in the theme of Zelda.
23. Don't Ever Change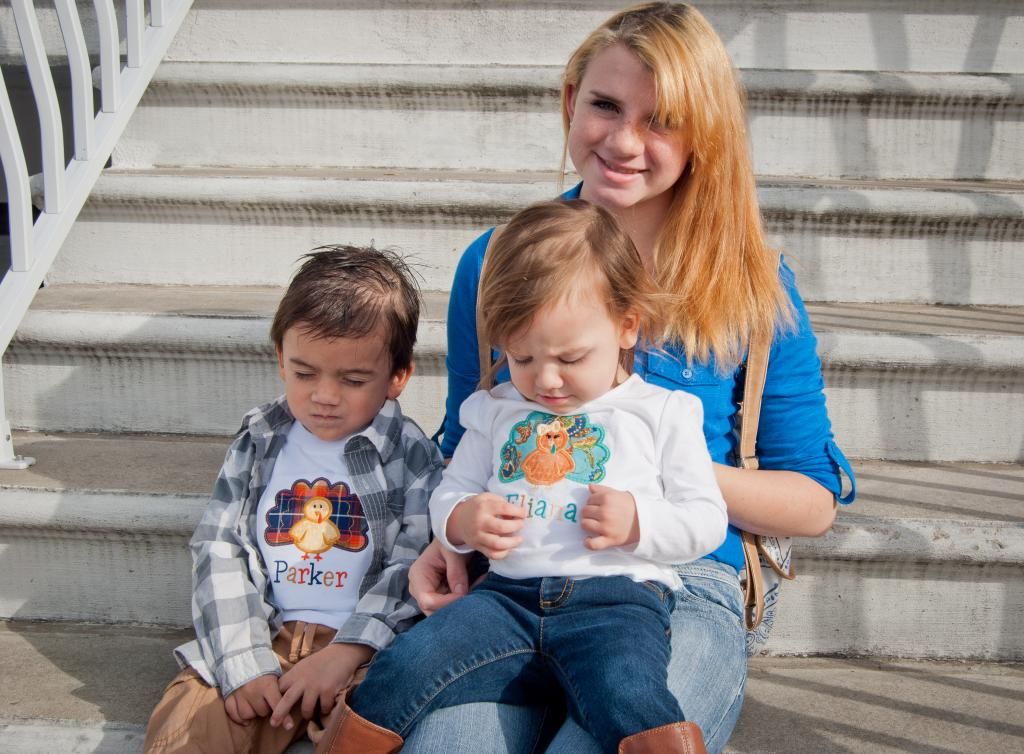 24. Just because...so there!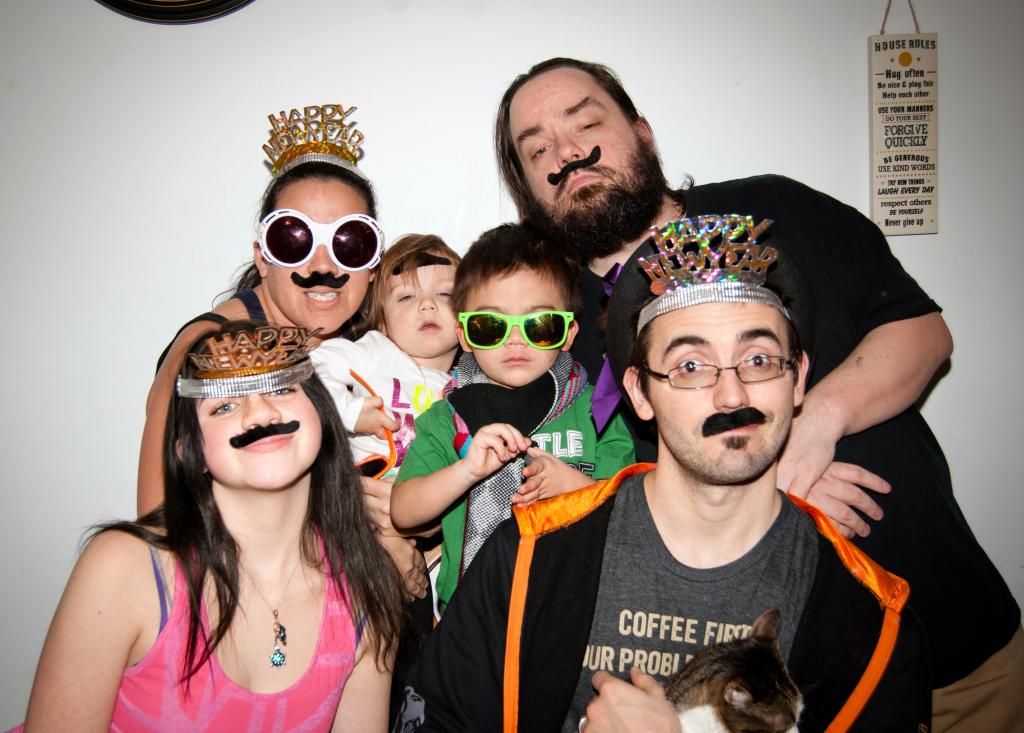 Happy New Year!
25. Hopes and Dreams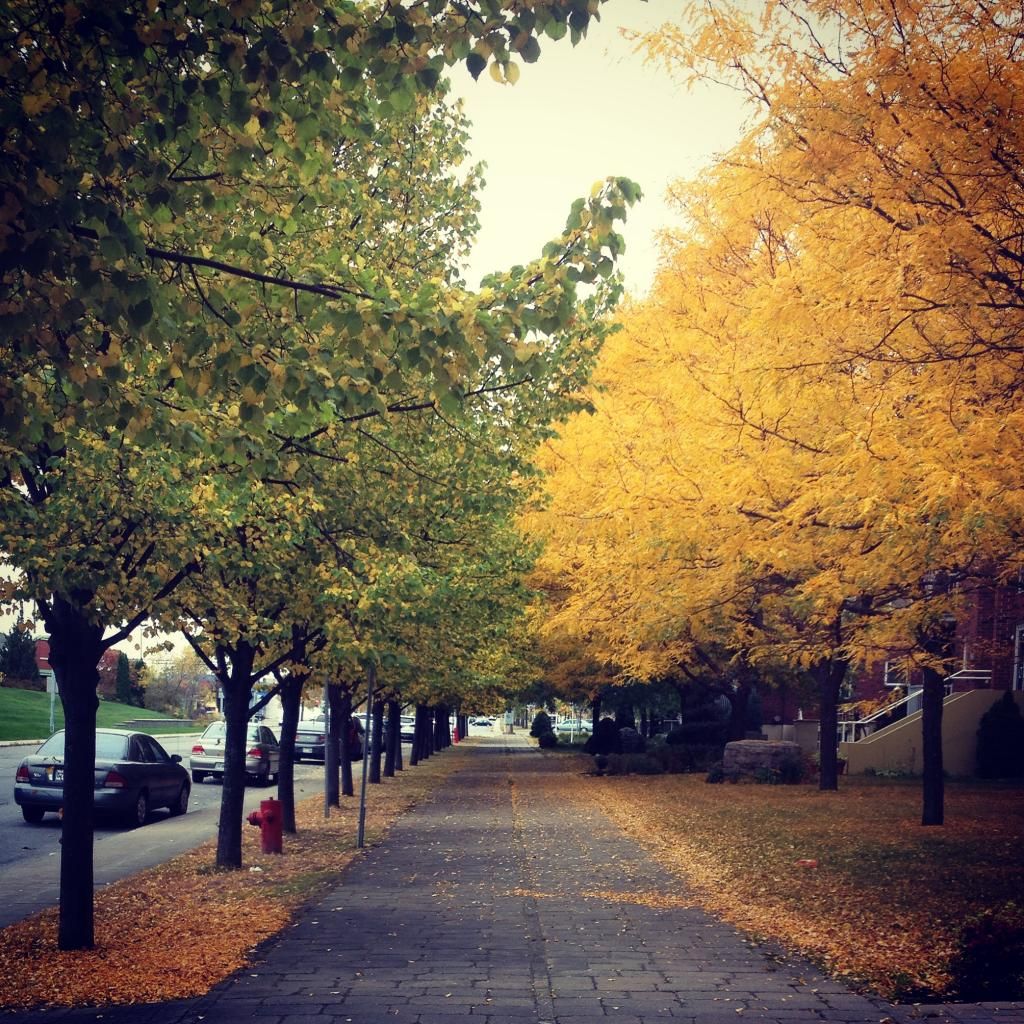 To start off 2014 was a tough year, emotionally and financially. We struggled hard, financially, most of the year and spent the year working through those struggles. When we moved up to Canada, 3 other families and 2 single individuals arrived around the same time. Altogether we were a group of 16. Our first year we spent a lot of time together. We helped and supported each other, spent holidays, births and birthdays together. Last year two families left Canada, and as I'm typing this sentence the last of the 3 families is flying back to Arizona. After today there are only 7 of us from our tight knit little group, and our family makes up 5 of them. What an incredible 2 years we all had, so many amazing memories. I'm very sad that it ended so soon for many. I'm also sad that our only support system, our little tight knit group, is nearly gone. I know we will be okay, but they all felt like family and it's hard not to feel that way when you go through such a life changing event like we all did together.
We DO have a lot to look forward to this year. We are getting ready to start the Canadian permanent resident process. I'm catching on to this French language and thanks to an amazing gift by a good friend we now have Rosetta Stone for French. Vanessa is making great strides in school and soon Parker will be starting kindergarten. I think my only other goal...and I think I have to let my hubby in on this one...is to buy a car.
I'm so grateful that Ashley Sisk at Ramblings and Photos hosts this each year. Check out all the other MDR2014 posts. Click on the picture below to go to her site.