I can sure wait for Parker to get bigger, but sometimes this little guy gets so frustrated at things he is not able do yet. This past week Parker, Nessa and I stayed at my parents house. We were heading out of town for an extended weekend holiday and I was needing some help finishing up some of my orders. So, Vanessa helped keep Parker busy and my mom helped with some of my sewing. My parents' house is full of antiques, collectibles and toys. Some were toys from when I was little. Parker found this little radio flyer tricycle. It is not the original, but a reproduction of the radio flyer tricycle I had when I was younger. This tricycle was so amusing to him and it made for some cute photos.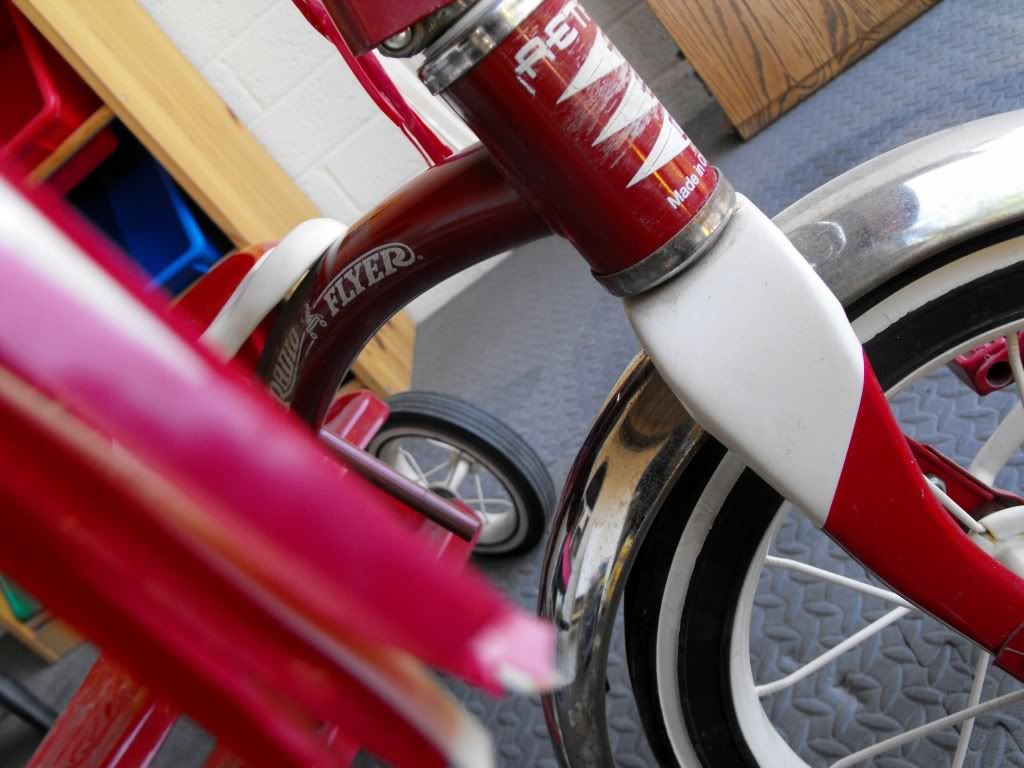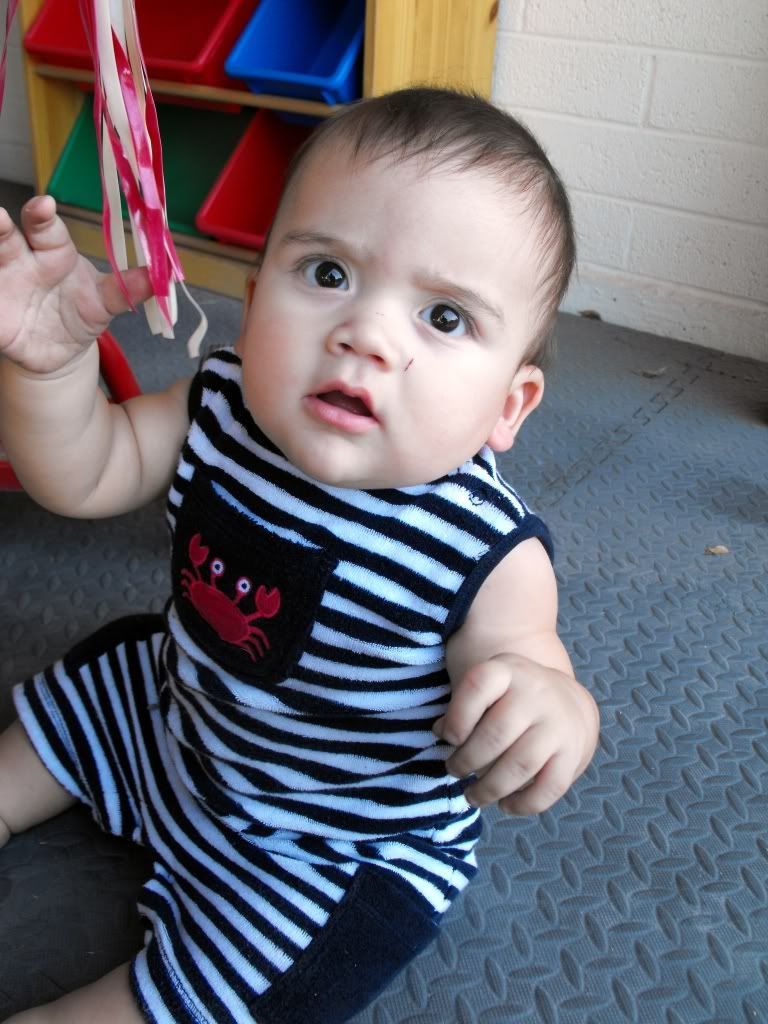 Parker spent a good 30-40 minutes crawling around the tricycle just checking it out. He would sit and spin the pedals, move the wheels and did everything he could to try to climb up on it.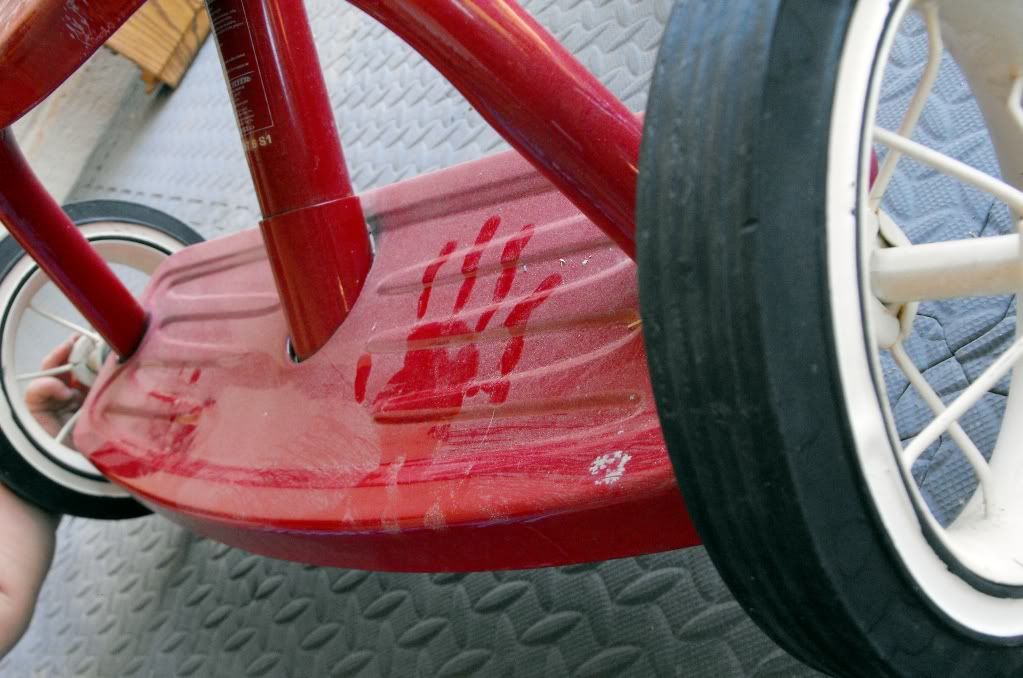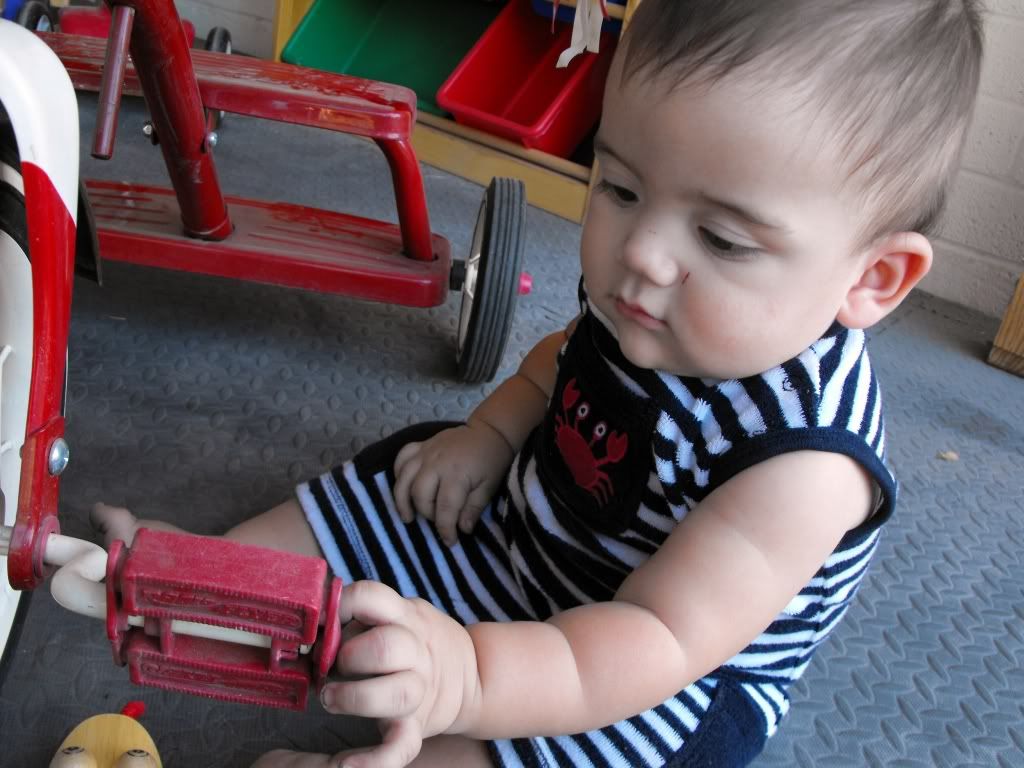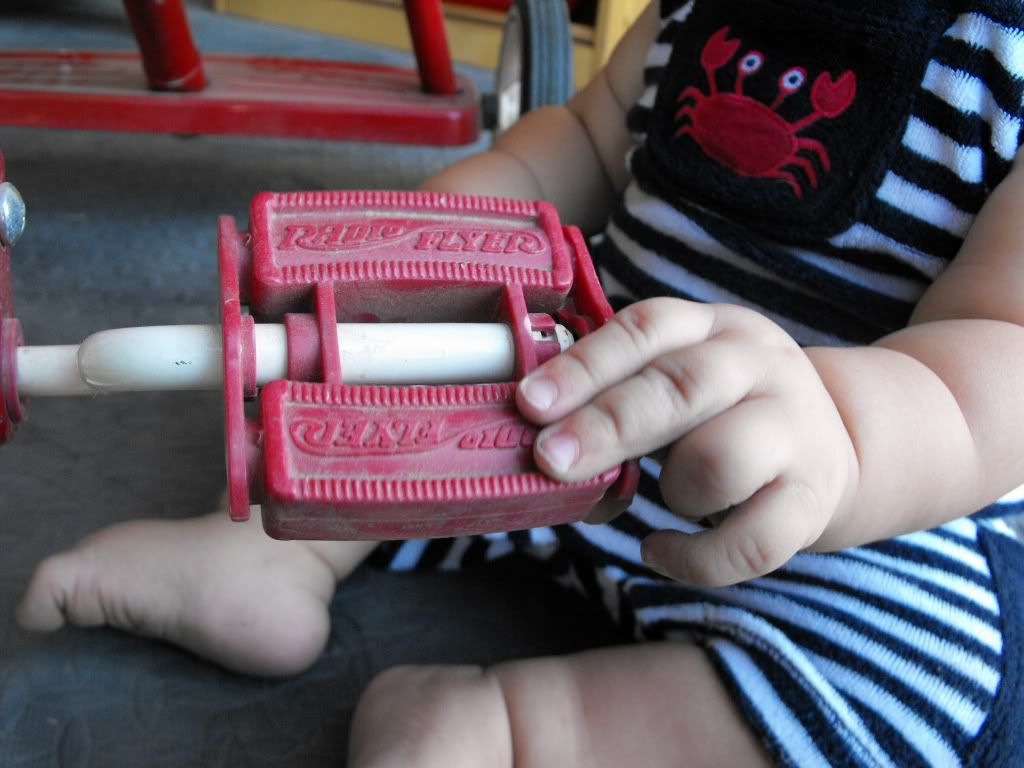 We eventually showed him what the tricycle was really for. I think if he could have, he would have stayed on this for hours.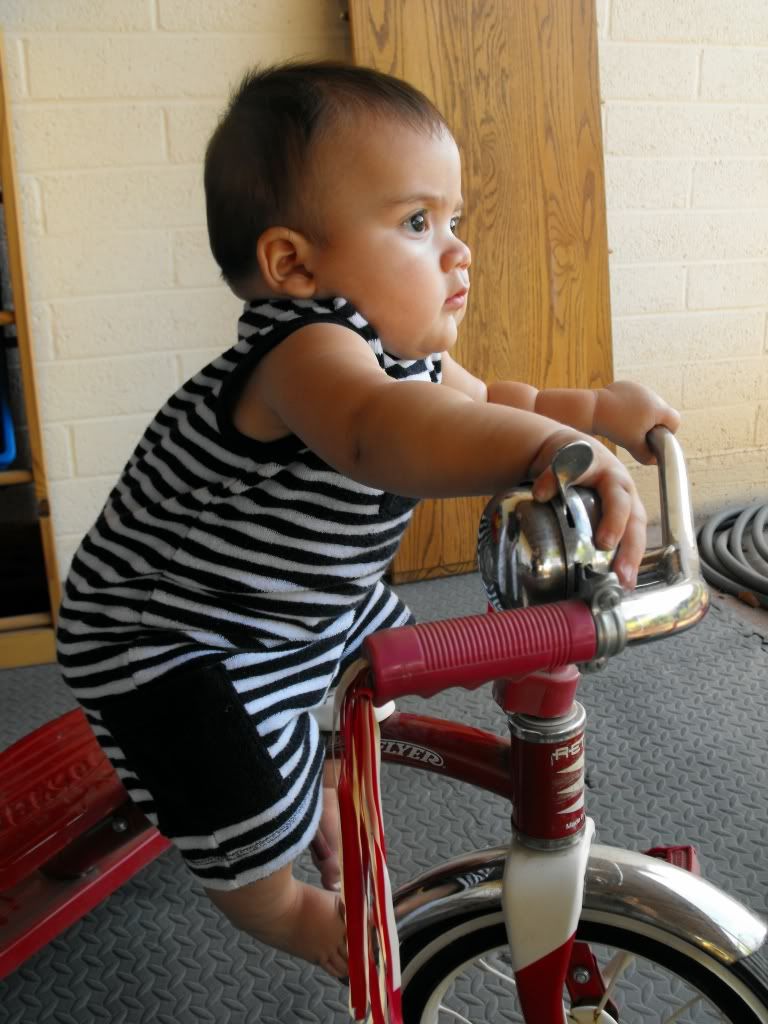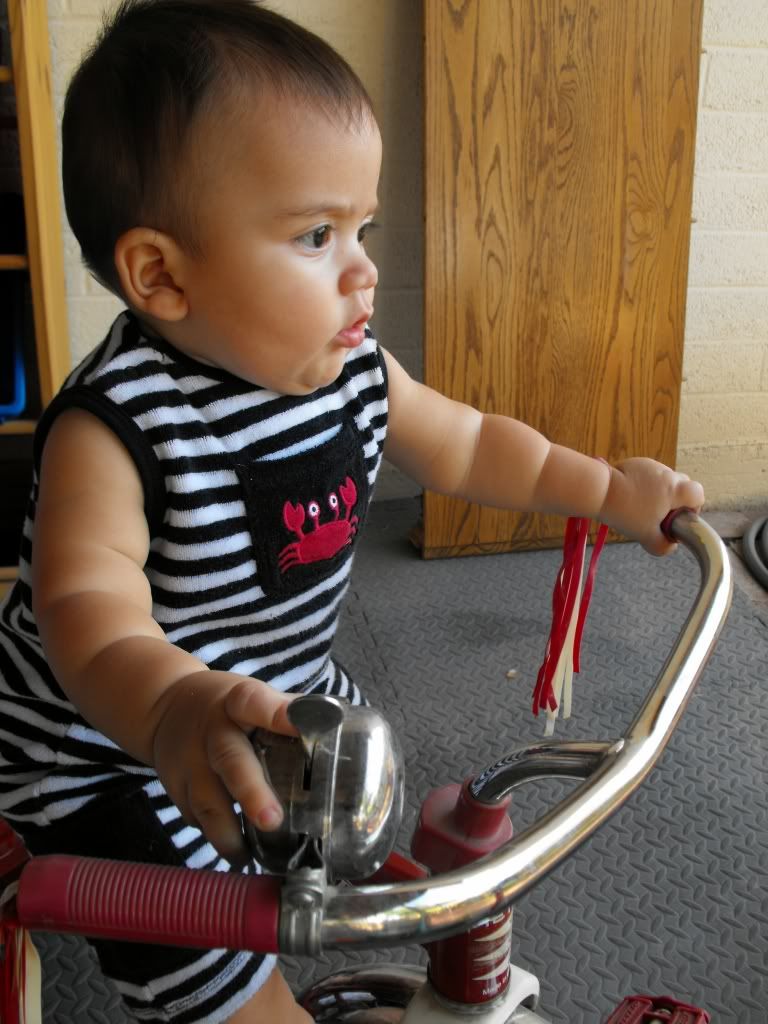 The truck in the next picture is a toy I played with when I was little.