We had, what I'm going to assume, is our last peek of lil' miss before her arrival. I received ultrasounds almost weekly to check fluid levels and other things during the month in the hospital, but they don't give you any pictures there. Being almost 37 weeks, it was extremely hard to get some good pictures because she is so squished in there. It was so cute to see that she had some CHUBBY cheeks, legs and arms. Exactly like her big brother and sister. During the ultrasound she was opening and closing her mouth, sucking on her finger, pursing her lips and yawning. The tech pointed out the large amounts of hair that she already had. I wished I could have been able to get video of this last ultrasound, but the tech wasn't wanting to record this time. All in all, I was happy to see her.
It's a reminder that things are getting so close now. Though I contract pretty regularly, things are progressing slow. I'm okay with that, as I know she will come when SHE is ready. Since I took some time when I came back home from bed rest to make her a Halloween outfit, I sure hope she does arrive by then.
Baby stats via u/s:
EDD:
11.2.12
U/S EDD:
10.29.12
Estimated weight:
7lbs 8oz (80th percentile)
The tech says the estimated weight can be +/- 1lb 2 oz though
I labeled the parts, as it's pretty tough to see what is what.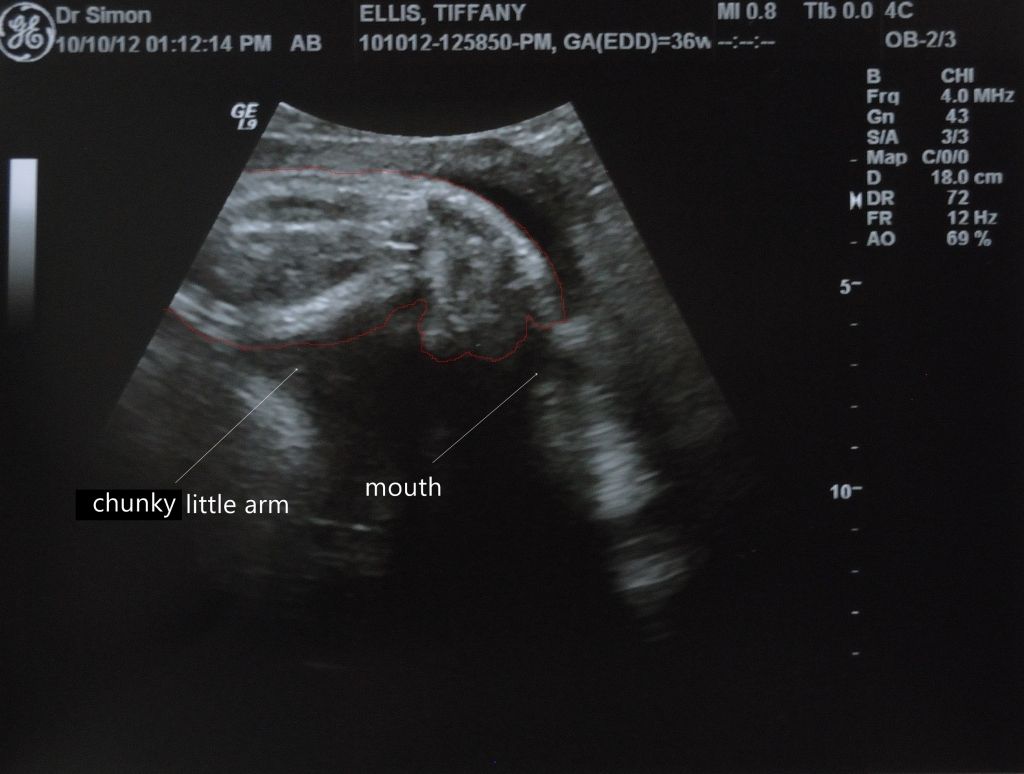 Even though this is only an arm, I love seeing how chunky it is. Her little thighs were also nice and chunky.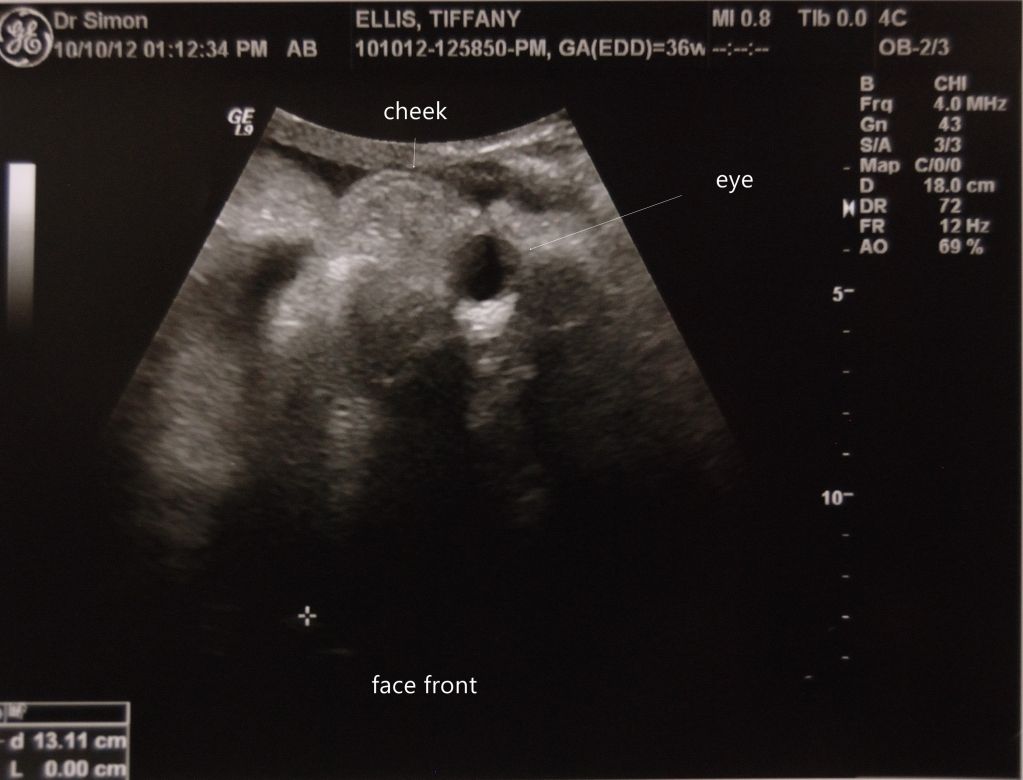 I love this one because really shows her chubby little cheeks.